Apply For The 01 Founders Fellowship
Apply - Take
the online test​
The first step is open to everybody and gives you your first taste of our gamified approach – you have to pass a 90-minute online test which evaluates your logical thinking and problem-solving. Click the button below to apply
Get access.
Start coding.
After that, we pick the best people who will get access to the selection pool. A 21-day intense period that will have you coding from day one
You will be one of 250 students exclusively invited to join our two-year full-time learning programme – worth over £20,000 – on our campus in central London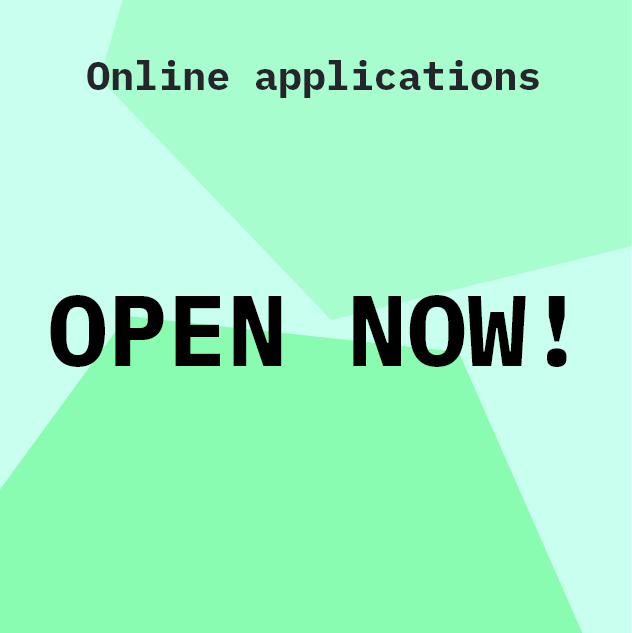 Our unique application game is now open, with new added responsiveness for mobile devices, apply!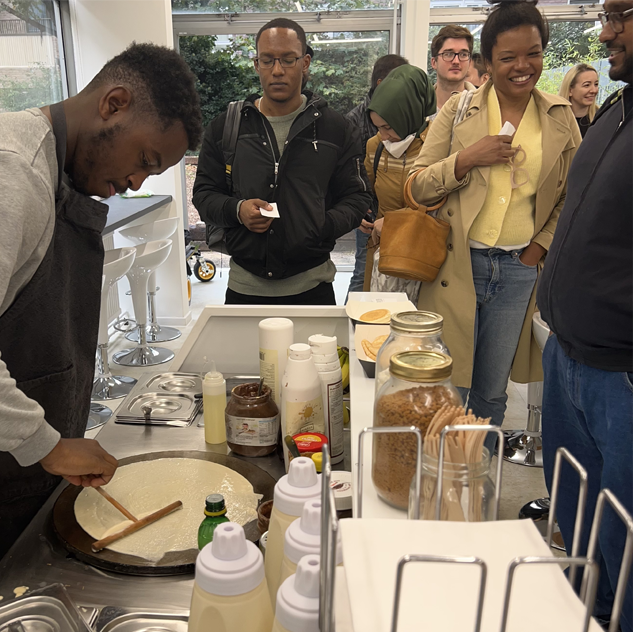 To join a selection pool you must attend one of our check-ins, where you'll learn more about the philosophy of this programme and understand if this really the one for you.
Over 21 days you'll immerse yourself in code breaking down your old ways of learning and being introduced to the new ways that underpin 01Founders.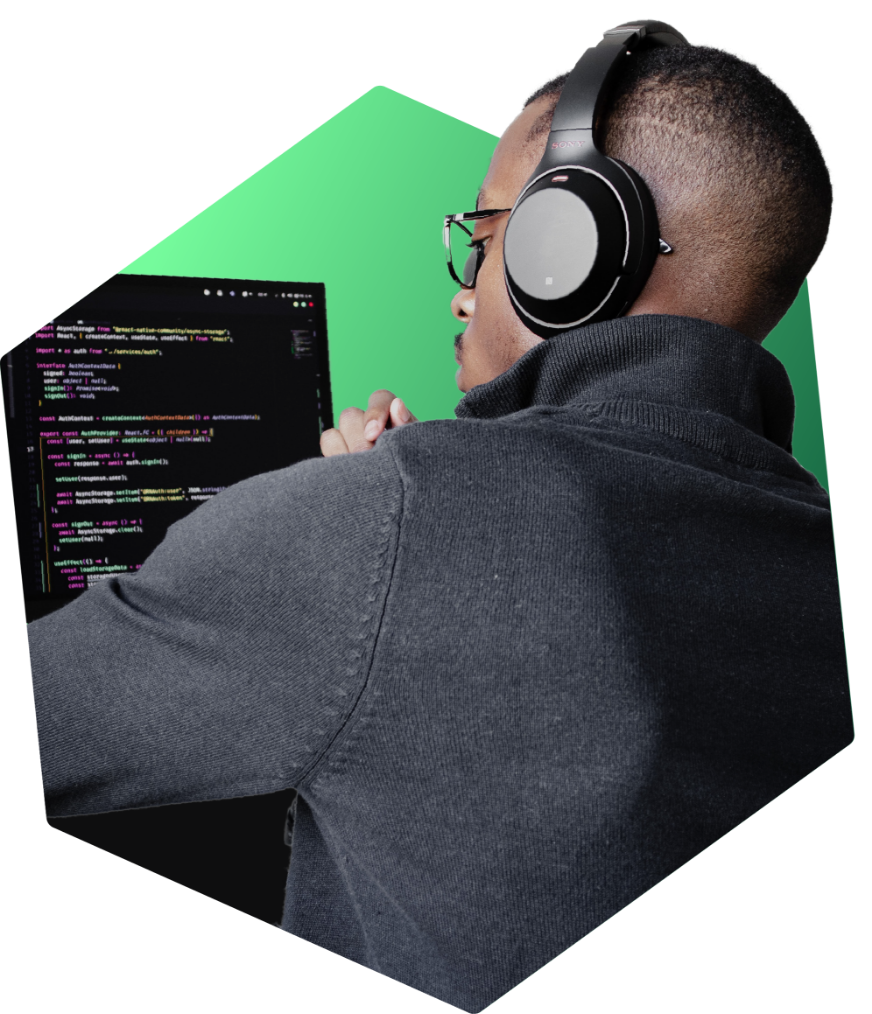 Want to join our programme?
The 2-year programme, at our unique coding school, is based on collaborative and project-based learning. By the end of the course you will be ready to get a job at your dream company. The programme is designed for creative and motivated individuals who are ready to commit full-time for 2-years. You will follow the 01 Education System curriculum to develop the most valuable skills for the tech industry.
A coding course like no other!
A friendly but competitive environment will drive you to acquire the skills you need to succeed.
Our teacherless model enables you to develop creative and analytical skills.
Work with your peers and discover creative solutions to the problems and challenges you're set.
With no classes and no lectures, you'll work on projects that enable you to meet the needs of real companies.
Technology is evolving at a rapid pace. As part of your Fellowship you can take deeper dives into areas that interest you, including: AI, Blockchain, Cybersecurity, Data Engineering and more.
Become a World-Class Programmer
In two years you'll have developed the skills of a world-class programmer. 01 Founders is the only programme accelerating you to mid-level from the start.
The best progress is made through collaborating and exploring face to face, that's why 01 Founders is a fully in -person experience. No more struggling to go it alone.
This learning experience is worth over £20,000. Keep pace and pass and you'll be able to finish within two years meaning you can graduate debt-free.
New Way of Learning, New Campus
The first 01 Founders campus is in Regent's Park, central London. The campus is open every day from 8am until 11pm for Fellows and learners on our selection pools and digital skills programmes to make use of.
Our platform brings together technical and technological skills, constantly evolving and growing to keep pace with new technologies.
At 01 Founders we use a revolutionary, teacherless approach which builds on the following attributes in people:
These are called on to embed a new approach to learning so people can thrive in the 21st Century. The 01 Founders model will allow you to master your capacity for learning and will open up your career flexibility and control.
01Founders is deploying this radically different model for the first time in the UK. You can't experience this approach at traditional coding schools and bootcamps.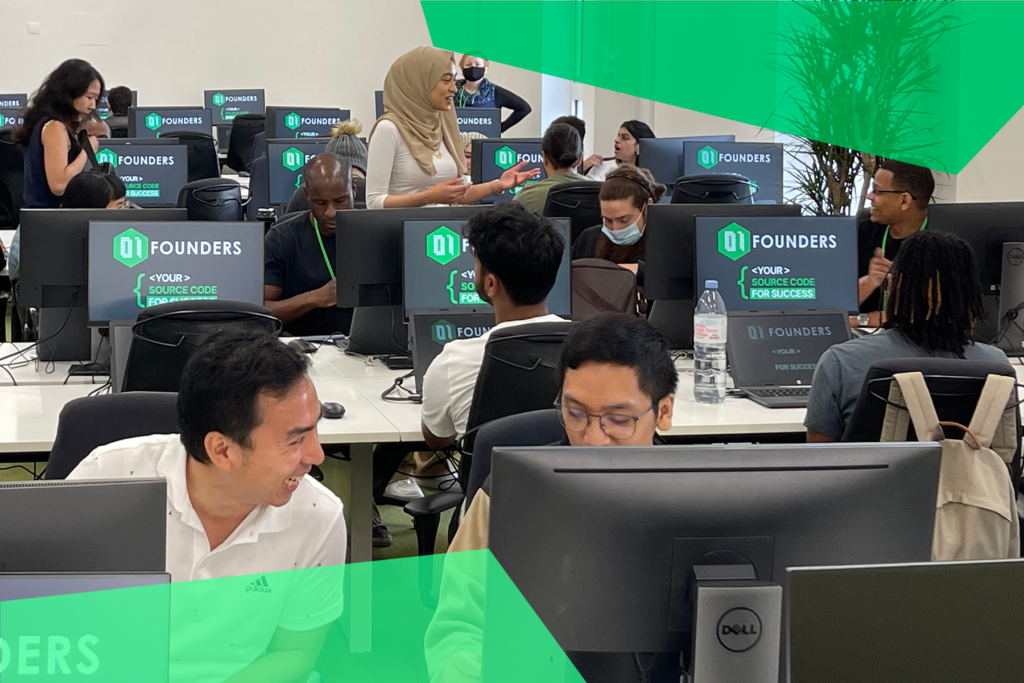 At 01 Founders we also integrate learning experiences for technical and non-technical employees facilitated by our Fellows as part of our innovative approach.
Through our core Fellowship we are aiming to serve the needs of the UK tech industries by producing creatively minded DevOps, Software Engineers, Tech Innovators and Agile Developers. Together we want them to shape the future of UK Tech.
Our Digital Skills Training helps businesses prepare workforces for Change Transformation and Digitalisation.
Subscribe to our newsletter
Get your monthly updates on 01 Founders courses and other opportunities